Pinetum Blijdenstein is an attractive botanical garden, hidden away in a residential suburb of Hilversum, in the heart of the Netherlands.
Pinetum Blijdenstein specialises in conifers, but is also home to cycads, ephedras and rhododendrons, as well as a variety of tropical plants in its greenhouses. The Pinetum is part of the Dutch National Plant Collection and as such is one of the most important collections of conifers in the world.
The Pinetum regularly organises exhibitions, lectures on a variety of topics, guided tours and activities for children.
The garden is open every day of the year.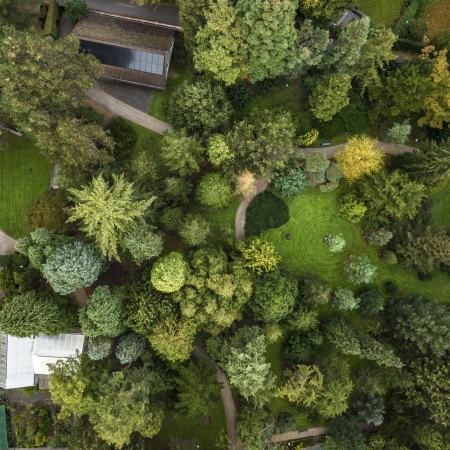 Enzo Valerio, de architect van het nieuw te bouwen Paviljoen, heeft met behulp van een drone deze schitterende luchtfoto kunnen maken. | bekijk de foto in groot formaat »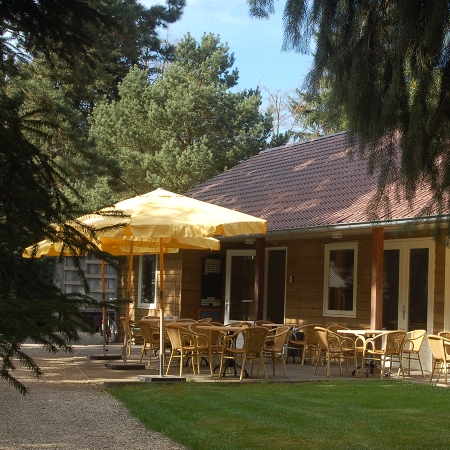 Hartelijk welkom!
Tuin en bezoekerscentrum Klein Vogelenzang zijn alle dagen geopend. Op werkdagen vanaf 9.00 uur tot 16.30 uur en in het weekend en op feestdagen vanaf 12.00 uur tot 16.30 uur.

Het bestuur wenst u een ontspannende en gezonde wandeling!