Pinetum Blijdenstein
Van der Lindenlaan 125
Hilversum, Netherlands
info@pinetum.nl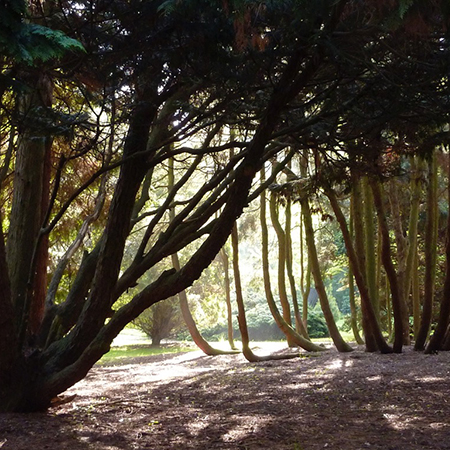 Pinetum Blijdenstein is an attractive botanical garden, hidden away in a residential suburb of Hilversum, in the heart of the Netherlands.
Pinetum Blijdenstein specialises in conifers, but is also home to cycads, ephedras and rhododendrons, as well as a variety of tropical plants in its greenhouses. The Pinetum is part of the Dutch National Plant Collection and as such is one of the most important collections of conifers in the world.
The Pinetum regularly organises exhibitions, lectures on a variety of topics, guided tours and activities for children.
The garden is open every day of the year.
Hartelijk welkom!
Tuin en bezoekerscentrum Klein Vogelenzang zijn alle dagen geopend. Op werkdagen vanaf 9.00 uur tot 16.30 uur en in het weekend en op feestdagen vanaf 12.00 uur tot 16.30 uur.

Bij goed weer is op woensdagmiddag en zondagmiddag vanaf 13.30 uur het terras geopend en een vrijwilliger aanwezig voor een drankje en hapje.

Het bestuur wenst u een ontspannende en gezonde wandeling!
zondag 14 augustus en zaterdag 20 augustus - Shinrin-yoku wandeling
Op de zondagochtend 14 augustus en zaterdagochtend 20 augustus kunt u kennismaken met een Japans 'bosbad' onder begeleiding. Een wandeling in stilte met aandacht voor de natuur zal u ontspanning geven... | lees meer »
De sterkste Go-spelers uit de Gooi- en Vechtstreek en daarbuiten ontmoeten elkaar op zondag 21 augustus tijdens het Blijdenstein Go-toernooi. | lees meer »